Alexander F. Godefroy: Inventor of the hair dryer!
In 1890, French hairdresser Alexandre F. Godefroy invented the first hot air hair dryer. This machine, which Godefroy invented by combining the gas stove and the seat, had a large and noisy engine.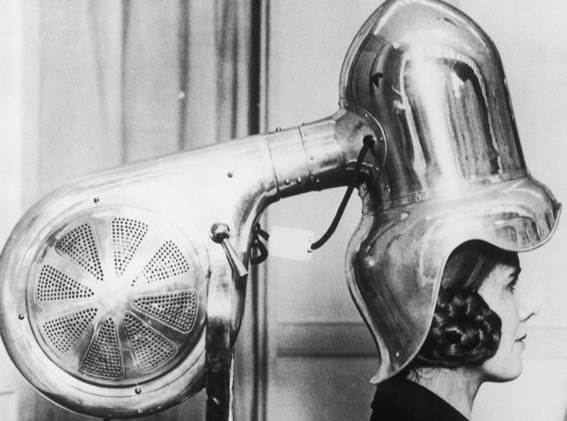 It was also very different from the ones we use today with its long air blowing tubes. "Portable" hair dryers were only introduced in the 1920s.
Alexandre Godefroy was born in France in 1852. The son of a farmer, Alexandre Godefroy apprenticed at a barber in 1864 at the age of 12. He worked as a hairdresser in different cities of France at the age of 14 and 16.
He worked in the cities of Jersey and London in 1869 to become a successful hairdresser.
Towards the end of 1879, Godefroy left France for the United States.
He then moved to Chicago in 1880 as a foreman at a wholesale hairpiece factory.
He married for the first time in Chicago in 1880, but his first wife died 3 months after their marriage.
Alexandre Godefroy made his second marriage to Elizabeth Jan Date, originally from England, on September 18.
He had five children from this marriage.
Alexandre Godefroy started working as a hairdresser in Saint-Louis, where he established several hairdressing branches.
Towards the end of the 1800s, people were in dire need of something that could help them dry their hair.
People used different methods, such as a vacuum cleaner hose, before the hair dryer was invented.
The old vacuum cleaners used to blow the air in and blow the air out from another place at the same time, and the women dried their hair by attaching a hose to this part.
But the vacuum cleaner motors were too big for the hair dryer job.
French Alexandre Godefroy designed the hair dryer by combining the gas stove and the armchair.
The first hood dryer was connected to a gas stove and chimney pipe that provided the heat.
The person who wanted to dry his hair sat under the hood, the hot air coming from the stove was sent to the hair of his guest with the help of an arm.
The hair dryer was thus invented by Alexander Godefroy in France in 1890.
"Portable" hair dryers were only introduced in the 1920s.
The first hair dryers on the market gave heavy and hot air.
They continued to carry out the hair dryer business together with vacuum cleaners until the 1930s.
In the 1930s, temperature and speed regulation systems were developed to prevent hair dryers from damaging the hair.
Alexandre Ferdinand Godefroy died on March 11, 1933.
Alexandre is considered the pioneer of modern hairdressing.
After Godefroy's invention, hair dryers began to spread all over the world.
Since the 1950s, electronic, silent and hair dryers closest to today's models began to be produced.