Nicknamed Air Siren due to his incredibly powerful screams: Who is Bruce Dickinson?
Apart from his career as a musician, Bruce Dickinson has interests such as being an airline pilot, documentarian, radio programmer, and novel writer, which can be considered very interesting for a vocalist.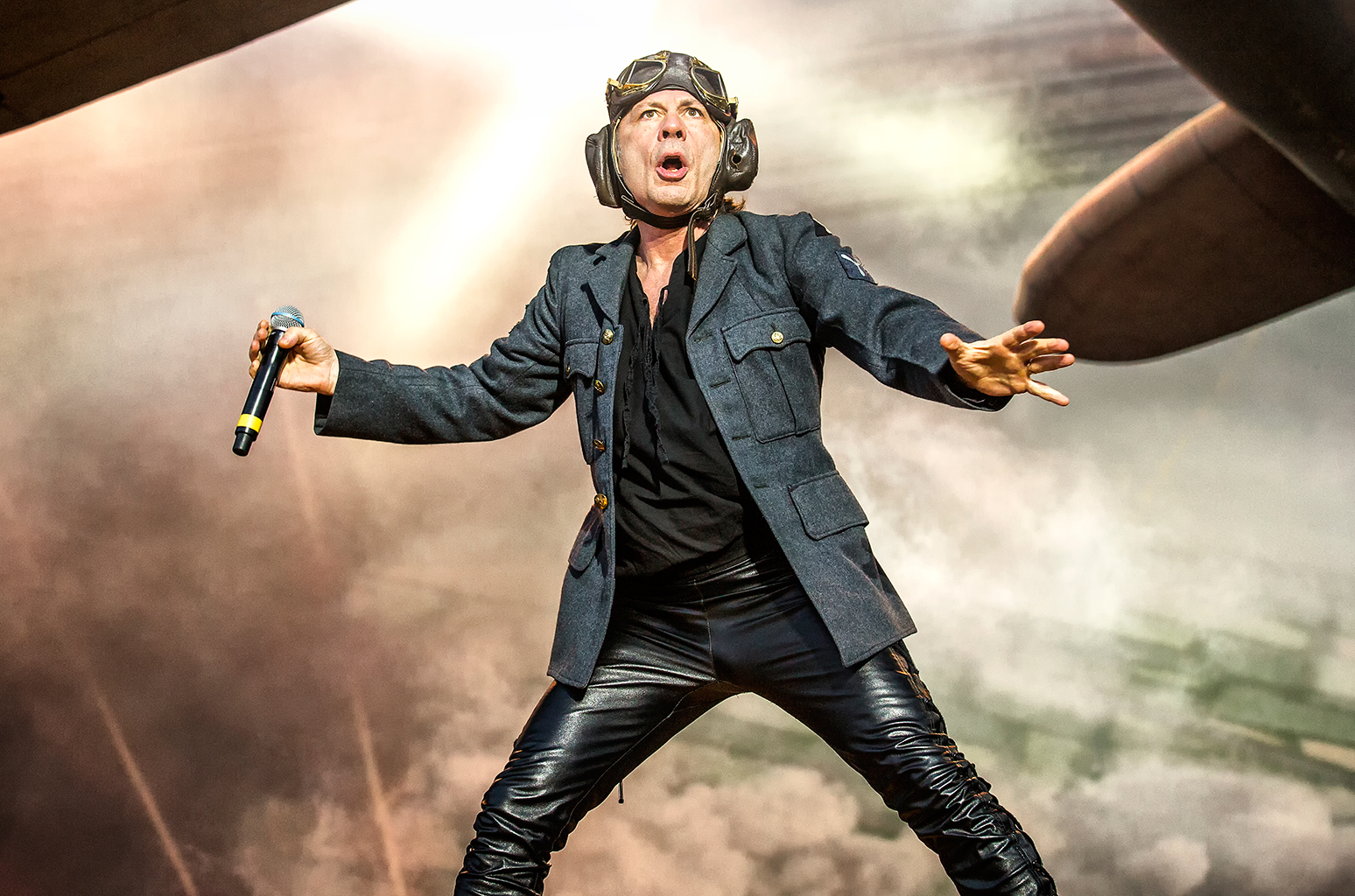 Dickinson was born on August 7, 1958, in Worksop, England. In his youth, he spent more time at his grandfather's house than his family. He was educated at schools called Manton, Manor Top, and Sharrow Vale.
The first album he bought was the Beatles' single "She Loves You". In the following years, he said about this album, "It was the album that told me the difference between good music and bad music."
Oundle boarding school, which he attended when he was 13, was where Dickinson was introduced to hard-rock. This meeting, which started with Deep Purple's album Deep Purple in Rock, would change the future of the musician who wanted to turn to the guitar by putting vocal work in his mind.
Paul Bruce Dickinson (born 7 August 1958) is an English singer, best known as the lead vocalist of the heavy metal band Iron Maiden. Dickinson has performed in the band across two stints, from 1981 to 1993 and from 1999 to the present day. He is known for his wide-ranging operatic vocal style and energetic stage presence.
In 1976, he joined his first music group, in which he was the vocalist; Styz. This project, which started without the knowledge of the American band of the same name, disbanded in a short time. Dickinson, who briefly enlisted in the military after graduating from high school, realized that he did not like military life and left the army within six months and enrolled in the history department at Queen Mary University.
During his university years, he and his friends formed a short-lived band called Speed; Although they produced music with this band that was close to the genre that would later be called speed metal, they were not very popular because a similar genre of music was not available in the markets and they disbanded the band. After Speed, he worked as a vocalist in the band Shots, which appeared on bar shows, and met Paul Samson there.
In 1979, he accepted Paul Samson's offer and joined the Samson group. The band had an album released before he joined; This provided Dickinson with a good opportunity to make a name for herself. He worked with Samson between 1979 and 1981, and the band released two albums under the names Head On and Shock Tactics. He left Samson in 1981, tired of disagreements within the band.
In 1981, he applied to join the band by covering Iron Maiden's song Remember Tomorrow and was immediately accepted. They released The Number of the Beast, the band's third album and Dickinson's first album with Maiden, in 1982, and the album was a great success in the UK charts.
While Iron Maiden, who released the albums Piece of Mind in 1983 and Powerslave in 1984, was rapidly rising in the world music charts, Dickinson began to write lyrics and develop his stage shows. Theatrical stage shows that started with the Powerslave tour became so synonymous with Dickinson that they became his signature in the following years.
By 1986, a power struggle had begun between the band's leader Steve Harris, and Dickinson. Dickinson did not like the synthesizer bass guitar and progressive themes that the band had started to use, and he wanted to create more calm and acoustic albums. He had a falling out with the band during the Somewhere in Time album and did not write any lyrics for the album. In the same year, he wrote his first novel, The Adventures Of Lord Iffy Boatrace.
Dickinson, who continued fencing, which he had been interested in for many years, rose to 7th place in England in 1987. The famous vocalist, who continues his musical works and book writing, released the Maiden albums Seventh Son of a Seventh Son in 1998, No Prayer for the Dying in 1990, his first solo album Tattooed Millionaire in 1990, and his second novel The Missionary Position in 1992. published.
Fear of the Dark, one of the most important albums of Iron Maiden and heavy metal history, was released in 1992 and reached the top of the music charts. While the band was going on a big world tour following this album, after the end of the tour, Bruce Dickenson, who was at the peak of his career, announced that he was leaving the band. Meanwhile, the calendars showed the year 1993.
Bruce Dickinson, who did not release a solo album for a while after Tattooed Millionaire, released his second solo album, Balls to Picasso, in 1994, a year after leaving Maiden. Dickinson, who worked with Tribe of Gypsies guitarist Roy Z for this album, was supported by other members of the band as studio musicians. That same year, he released Sabbath Bloody Sabbath in Nativity in Black, a covers album dedicated to Black Sabbath. These albums were followed by Skunkworks in 1996, Accident of Birth in 1997, and The Chemical Wedding in 1998. Dickinson, who achieved great commercial success throughout his solo career, also won critical acclaim. In 1999, he released Scream for Me Brazil, a collection of concert recordings.
Following his departure from Iron Maiden, the band released two studio albums, The X Factor and Virtual After Bayley left the band, Bruce Dickinson and Adrian Smith returned to Maiden, and the band continued its work with three guitarists.
The second Maiden era with Bruce Dickinson began with Brave New World, released in 2000 and appreciated by loyal listeners. The album, named after Aldous Huxley's science-fiction novel of the same name, managed to achieve a good sales chart. The band, which released the album Dance of Death in 2003, made one of the best albums of its career with A Matter of Life and Death, which was released in 2006; The biggest share in this undoubtedly belonged to Dickinson, who pushed the limits of his voice. Dickinson, who did not leave his solo career aside, released his last solo album, Tyranny of Souls, in 2005.
Apart from his career as a musician, Bruce Dickinson has interests such as being an airline pilot, documentarian, radio programmer, and novel writer, which can be considered very interesting for a vocalist. These include flying large Boeing 757 passenger planes as a licensed pilot, preparing documentary programs on airplanes and railways, a successful aging career, radio, and TV programming, and writing the script of the movie Chemical Wedding.
Nicknamed Air Siren, Dickinson earned this nickname because of his incredibly powerful screams. The famous singer, who is married to Paddy Bowden, has three children named Austin, Griffin, and Kia Michele.