His acne was the nightmare of his life: who is Charles Bukowski?
Bukowski is completely opposite to the general writer and poet typologies; He is an alcoholic, womanizer, and abusive person. His success was fed by his unhappiness, and as his unhappiness increased, the sales of his books increased.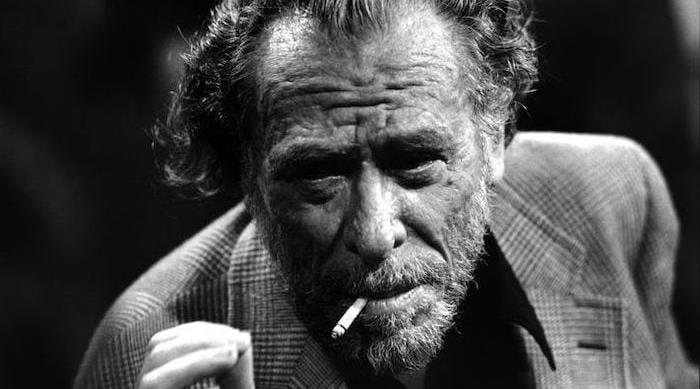 Born as Heinrich Karl Bukowski in Germany in 1920, the writer and poet were sent to the United States by his family when he was 2 years old. His father is a Polish-American soldier and his mother is a German tailor.
Henry Charles Bukowski (born Heinrich Karl Bukowski, German: August 16, 1920 – March 9, 1994) was a German-American poet, novelist, and short story writer. His writing was influenced by the social, cultural, and economic ambience of his adopted home city of Los Angeles. Bukowski's work addresses the ordinary lives of poor Americans, the act of writing, alcohol, relationships with women, and the drudgery of work. The FBI kept a file on him as a result of his column Notes of a Dirty Old Man in the LA underground newspaper Open City.
"He was attending Virginia Road Elementary when he was first beaten up by his father. He was sent home one day with a note saying he had a fight at school. He was severely punished. 'My ass and the back of my legs were covered with whips and jerks,' Bukowski wrote."
Bukowski took the nickname "Hank", which he would use throughout his life, at this age. Another event that creates Bukowski's personality is the acne on his face. Howard Sounes described these acnes in Bukowski's biography "Prisoner in the Arms of a Crazy Life" as follows:
"These weren't just simple pimples, they were 'apple-sized' boils that were bouncing around on his face. They appeared everywhere on his face and upper body: on his eyelids, on his nose, behind his ears, on the back of his neck, between his hair…even inside his mouth. 'The poison that had accumulated in me was now overflowing. It was gushing violently out of the hole it had found, with silent screams."
Since the day he started writing, the articles he sent to the journals were sent back. The return of his writings did not cause Bukowski to stop writing, on the contrary, he began to write more. The reasons why he is so devoted to writing can be thought of as the bad childhood years he spent and the acnes he did not like. As his articles were rejected, Bukowski began to write and send more.
"Bukowski published his first story at the age of twenty-four and began writing poetry at the age of thirty-five. His writings often featured an immoral metropolitan setting, oppressed members of American society, direct language, violence, and sexual imagery, and many of his works were centered around an autobiographical figure named Henry Chinaski."
Bukowski, who spent a lot of time at the Los Angeles Public Library, where he used to go regularly in his youth, met John Fante, who would later occupy a large place in his life.
"If he had a few dollars in his pocket, he was drunk on bars, he imagined himself as part of the world Fante had created, he dreamed of becoming a writer like Fante one day. 'Fante was my god,' he wrote in an article describing the effect of Ask the Dust, 'I felt his influence throughout my writing life.'
Bukowski, who constantly changed jobs and cities in the years after the Second World War, took a break from writing for 10 years after his second story was published. Bukowski wrote more than 5300 poems and stories before he died in 1994. He completed his novel Pulp just before his death. Various film adaptations of his novels have been made. After his death, his poems continued to be published in different books.
Bukowski's grave is in Green Hills Memorial Park in Los Angeles, USA. Bukowski is completely opposite to the general writer and poet typologies; He is an alcoholic, womanizer, and abusive person. His different personality is also reflected in his tombstone. The phrase "Don't Try" is written on the tombstone. It is possible to see the motivation behind this thought Bukowski in the letter he wrote to the writer William Packard in 1990. In the letter, Bukowski says:
"We work hard. We try very hard. Don't work. Don't try. There. He's looking straight at us, dying to get out of the closed womb. Schools? Schools are for donkeys. Writing poetry is as easy as masturbating or drinking a bottle of beer."
As a result
Although it is an irony that Bukowski tried so hard not to try all his life, considering his past, the reason for doing so can be guessed. He has been through difficult and bad times since childhood and has been an unhappy person throughout his life. Even after his writings became famous, his situation did not change and he considered himself unhappy. Although the adventure of Bukowski, who came to wealth from nothingness, resembles the American Dream, Bukowski could not be happy throughout his life. His success will be fed by his unhappiness, and as his unhappiness increases, the sales of his books also increased.