An intellectual billionaire: Who is Charles Koch?
Charles G Koch is a capitalist with radical views. But he is a good businessman, a creative intellectual, and a generous philanthropist. In terms of his political views, he is a strict classical liberal. We want readers to know about this interesting personality.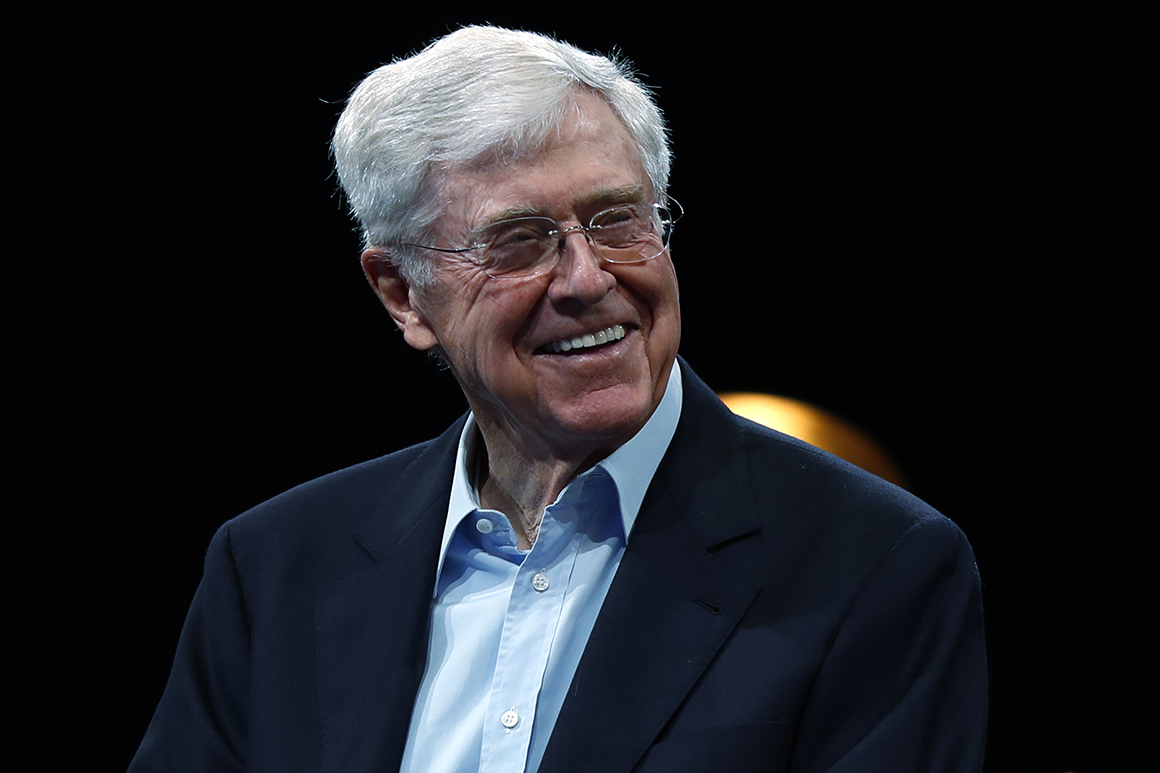 Father's message
"At the end of my sophomore year in college, my GPA was a "B-minus." I thought this would get me by. I was having a good time in Boston. I was free from the discipline of military school. MIT wasn't looking for attendance; It was enough to pass the exams and complete the projects. I was enjoying my new freedom. When I returned to Wichita during the summer break, my father sat me down next to him and said: Son, you can eventually earn your living by working as a laborer; This doesn't bother me at all. But if you want me to pay for your school, you have to devote yourself to it." My GPA miraculously jumped one notch to "A-minus."
Koch Industries
The above words belong to Charles G Koch. Charles Koch is an American businessman. Partner, Chairman, and CEO of Koch Industries. His brother David Koch also serves as Executive Vice President. The two brothers own 42 percent of the company. The company was inherited from their father, Fred C Koch. Originally dealing with oil refining and chemicals, they now deal with process and pollution control equipment and technologies; polymers and fibers; pine; minerals; energy; fertilizers; commodity trading and service; Forestry, consumer goods, and farming are also among his activities. According to Forbes' 2016 rankings, it is the second-largest private company in America. Its revenue is over 100 billion dollars and it has 100 thousand employees.
Charles de Ganahl Koch (born November 1, 1935) is an American billionaire businessman. As of November 2023, he was ranked as the 22nd richest man in the world on the Bloomberg Billionaires Index, with an estimated net worth of $60 billion. Koch has been co-owner, chairman, and chief executive officer of Koch Industries since 1967, while his late brother David Koch served as executive vice president. Charles and David each owned 42% of the conglomerate. The brothers inherited the business from their father, Fred C. Koch, then expanded the business. Koch Industries is the largest privately held company by revenue in the United States, according to Forbes.
Literate billionaire
Charles Koch's first degree is in general engineering. He also has two master's degrees, in nuclear and chemical engineering; All from MIT. Charles G Koch's personal fortune is 40 billion dollars. But he lives a modest life. The company is headquartered in Wichita, Kansas. He spends nine hours or more a day in the office. He eats at the company canteen. He doesn't care much about his surroundings. For example, "My wife deals with that kind of stuff," he says of his valuable art collection. What he is most interested in are books and ideas. He reads and reads. "I read a lot of things with which I disagree. But I also have to understand their point of view," he says. Meanwhile, he also writes books: Market-Based Management, The Science of Success, and his latest book, Good Profit.
Good profit...
Charles Koch joined his father's company in 1961. The company's value at that time was 21 million dollars. He took over the company in 1967 after his father's death. According to the S&P 500 INDEX, the company has grown 27 times. Charles Koch knows what it means to make money. His latest book is called "Good Profit". However, what he means by "good profit" is not "high profit" or "highest profit". In his own words, "good profit" means profit that comes from "Principled entrepreneurship", using fewer resources while creating superior value for customers, always complying with the law, and acting with moral integrity.
Five dimensions of MBM
Koch Industries is managed according to a management style called Market Based Management-MBM. There are five principles in this management style:
- Vision: To use resources more efficiently while providing our customers with products and services that they value more than their alternatives. Ultimately, making a profit by benefiting customers and society.
- Virtues and talents: It is important to have skills and intelligence. We can hire the brightest MBAs in the world. But if they don't have the right values, we will eventually lose. Therefore, we look first at the person's values, and then at his ability.
- Information processes: We not only allow our new hires to respectfully challenge their managers when they have better solutions to problems; We say this is a necessity.
- Decision rights: The owner protects a property better than the renter. If an employee has a well-defined job and has the right to make decisions, he will get results that he is proud of. Improves results; especially if it is compatible with the person's role, skills, and abilities.
- Incentives: At Koch, a person can make more money than their manager if the person produces more value. Our aim is to motivate all our employees to maximize their contribution, regardless of their role.