He proved that matter has wave properties: Who is Louis De Broglie?
When it comes to physical science or quantum mechanics, one of the first names that comes to everyone's mind is Louis De Broglie. In his thesis prepared in 1924 and accepted in 1927, he discovered the wave nature of electrons.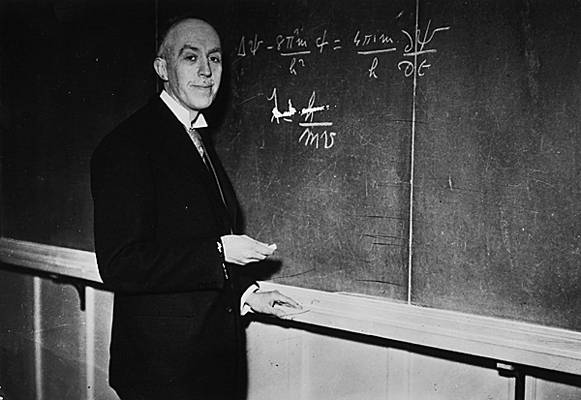 Louis De Broglie, who did extremely important work in the field of physics and made a name for himself, was an outstanding physicist. Among his resounding and groundbreaking works in his field, quantum theory has taken its place among the studies that are talked about all over the world. In his thesis prepared in 1924 and accepted in 1927, he discovered the wave nature of electrons. In this work, also referred to as matter waves (Broglie waves), he claimed that matter had wave properties. He also proved this claim - his prediction. Thereupon, he made a name for himself by receiving the Nobel Prize in Physics at a young age.
Louis Victor Pierre Raymond, 7th Duc de Broglie (15 August 1892 – 19 March 1987) was a French physicist and aristocrat who made groundbreaking contributions to quantum theory. In his 1924 PhD thesis, he postulated the wave nature of electrons and suggested that all matter has wave properties. This concept is known as the de Broglie hypothesis, an example of wave–particle duality, and forms a central part of the theory of quantum mechanics.
Life story
Louis de Broglie was born on August 16, 1892, in Dieppe, France, as the son of an aristocratic family. He received his undergraduate education in history. He was later drafted and assigned to the army's radio section, remaining there for the entire 1914-1918 war. During this time, he worked at the Eiffel Tower, where he devoted his free time to the study of technical problems. After the war, he was influenced by his older brother Maurice de Broglie, who was also a physicist and turned to mathematics and physics. The scientists he was most influenced by were Albert Einstein and Max Planck. He is mostly known for his work in the fields of atomic physics and quantum mechanics, and as a result of these studies, he was awarded the Nobel Prize in Physics.
French physicist Louis De Broglie went down in history as the first physicist to prove that atomic particles have wave properties. He is also considered one of the pioneers of wave mechanics.
Along with the various awards De Broglie received, he was awarded the first Kalinga Prize by UNESCO in 1952 for his efforts to explain aspects of modern physics to the layman. He has held various positions over the years. Elected to the French Institute of the Academy of Sciences in 1933, Louis de Broglie has been the Permanent Secretary of mathematical sciences since 1942. He has been a member of the Bureau des Longitudes since 1944. He is an Officer of the Légion d'Honneur and the Belgian Order of Leopold. He is an honorary doctor of the Universities of Warsaw, Bucharest, Athens, Lausanne, Quebec, and Brussels and a member of eighteen foreign academies in Europe, India, and the USA.
Private Life
Louis de Broglie never married but was accompanied by two devoted caregivers. And so, after he died, he was succeeded by his cousin, Victor-François de Broglie. Just like other scientists, De Broglie had very interesting habits. He never bought a car for himself and would walk everywhere or take the subway. At the same time, he never went on vacation during the summer months and always spent time in Paris during the summer. De Broglie passed away in France on March 19, 1987.